- Can I ask you somethin'?
- What?
- What - Oh, what does Kobold Ugly mean?
- Did you ever wake up sober after a one night stand, and the person you're next to is layin' on your arm, and they're so ugly, you'd rather chew off your arm then risk waking 'em? That's kobold ugly.
- My God. But, why would you name your Inn after somethin' like that?
- Oh, because the Prancing Pony was taken.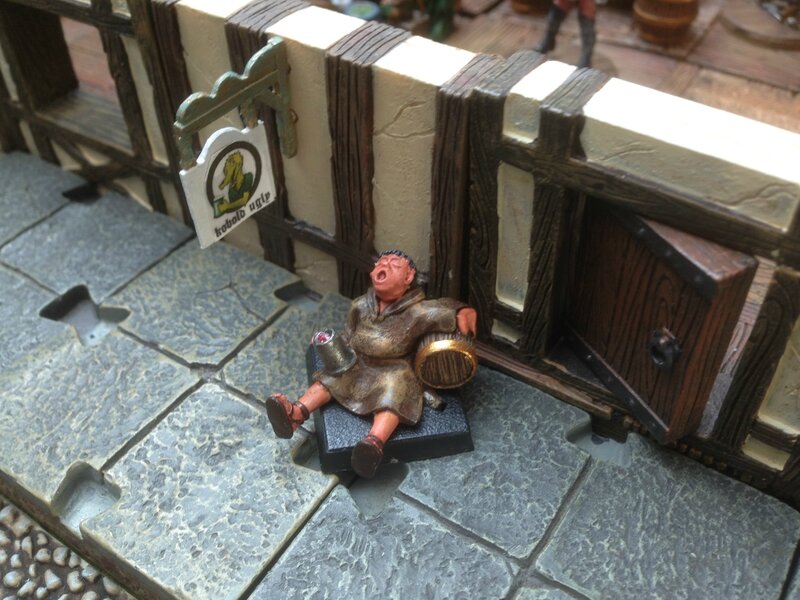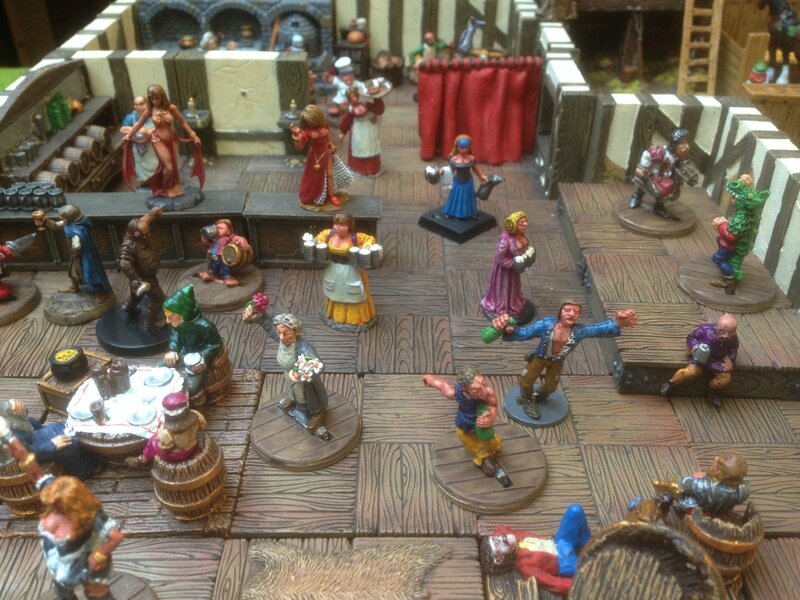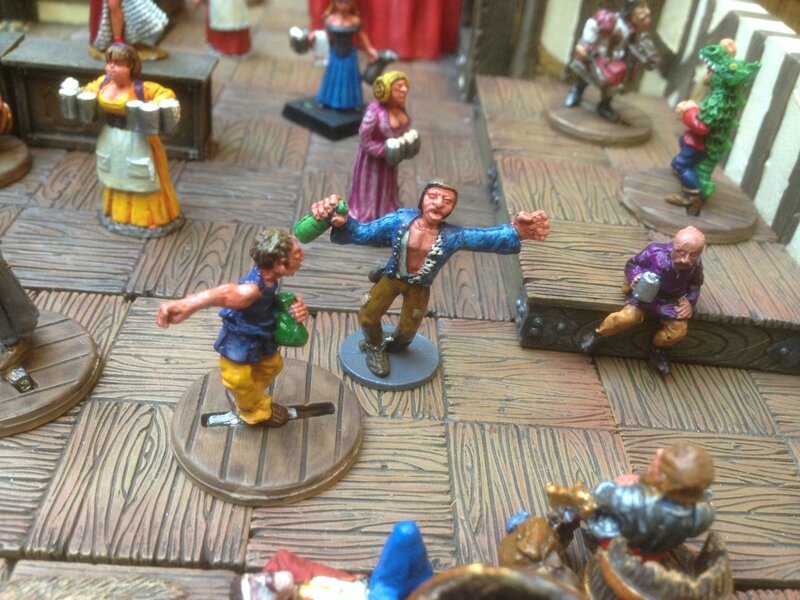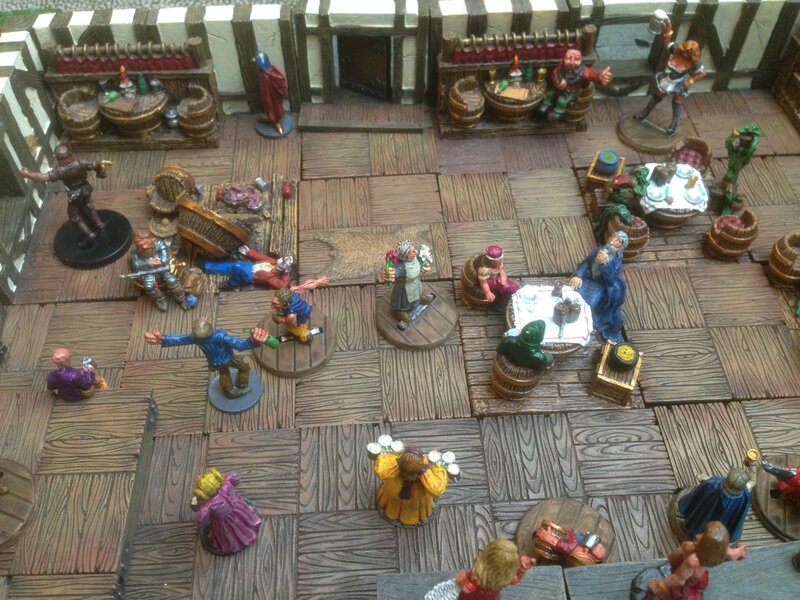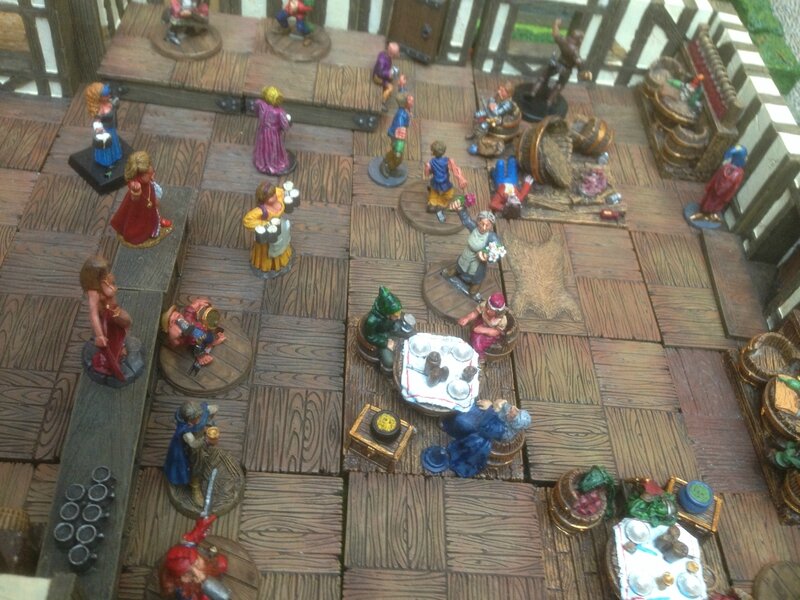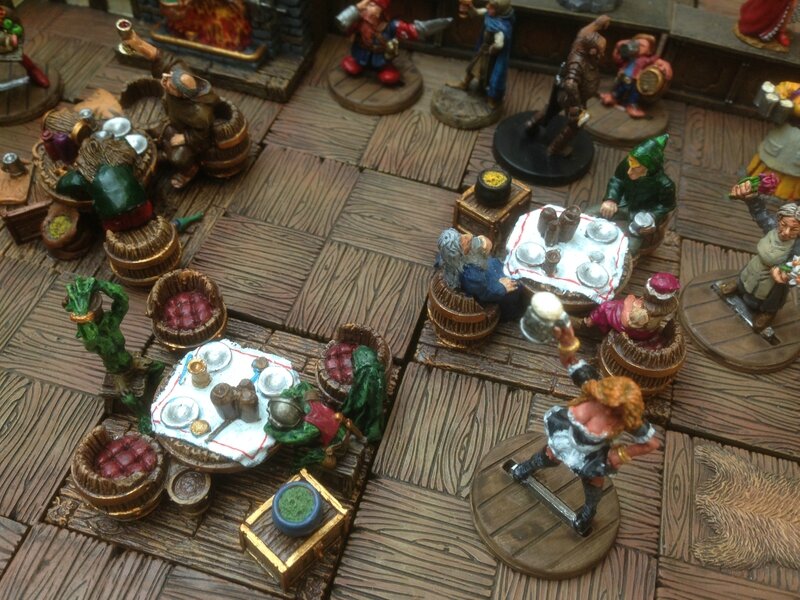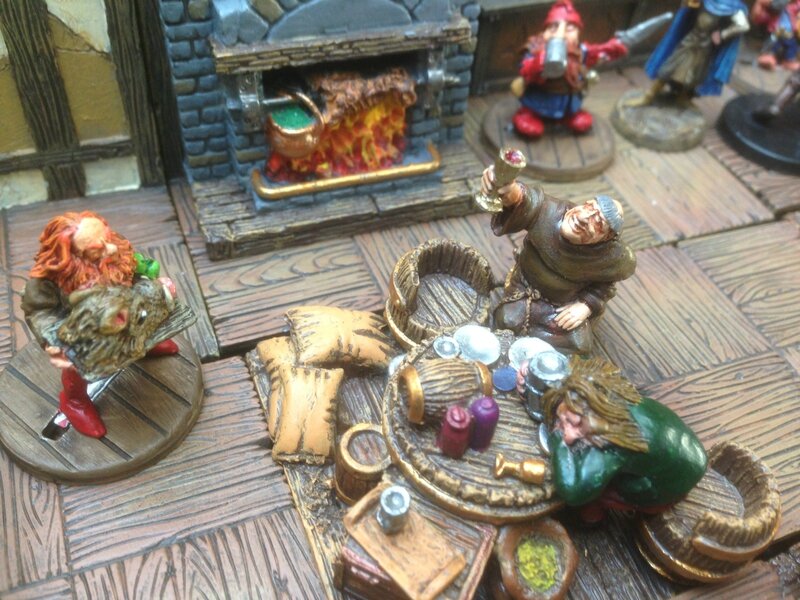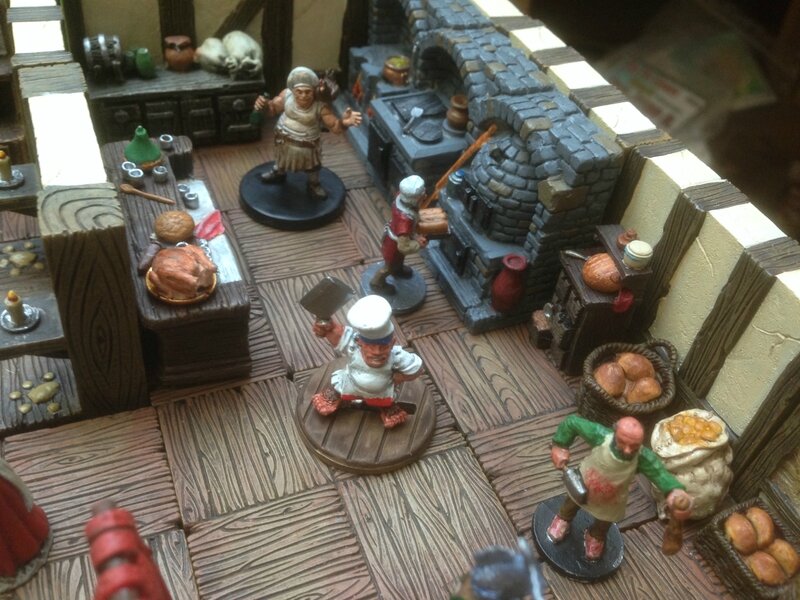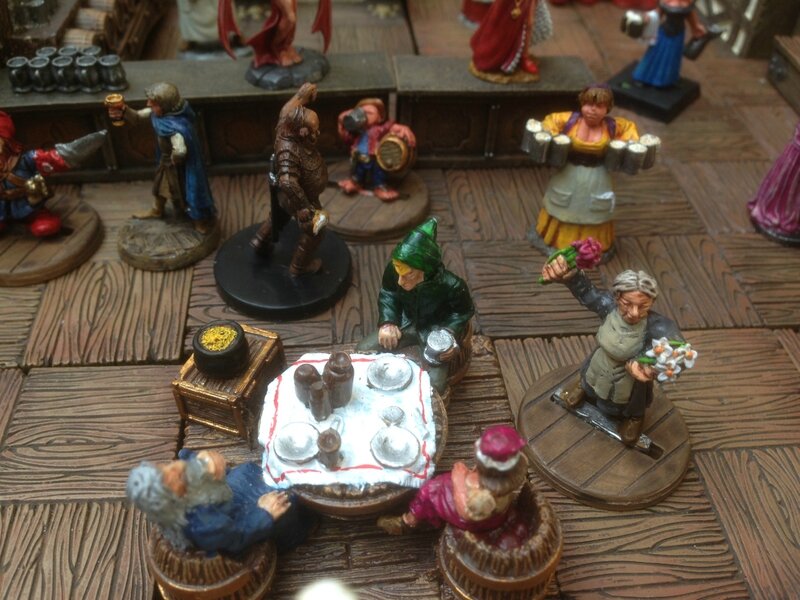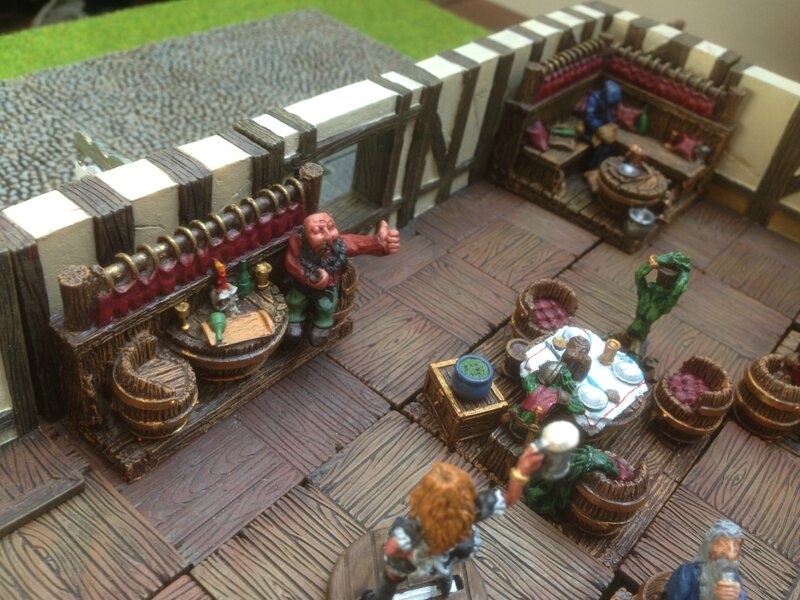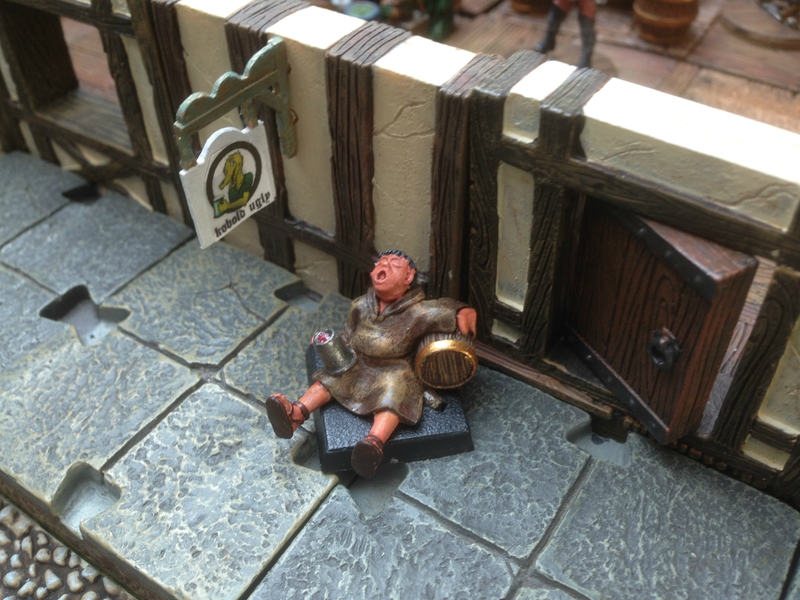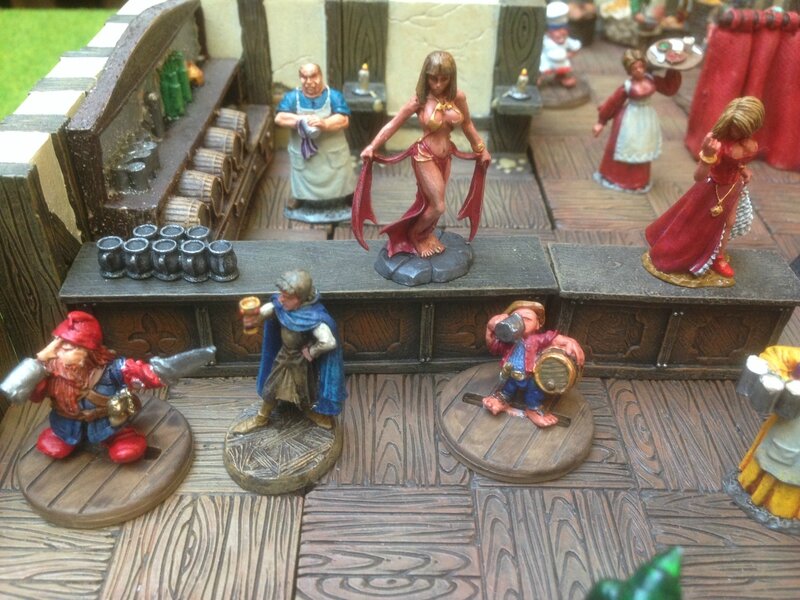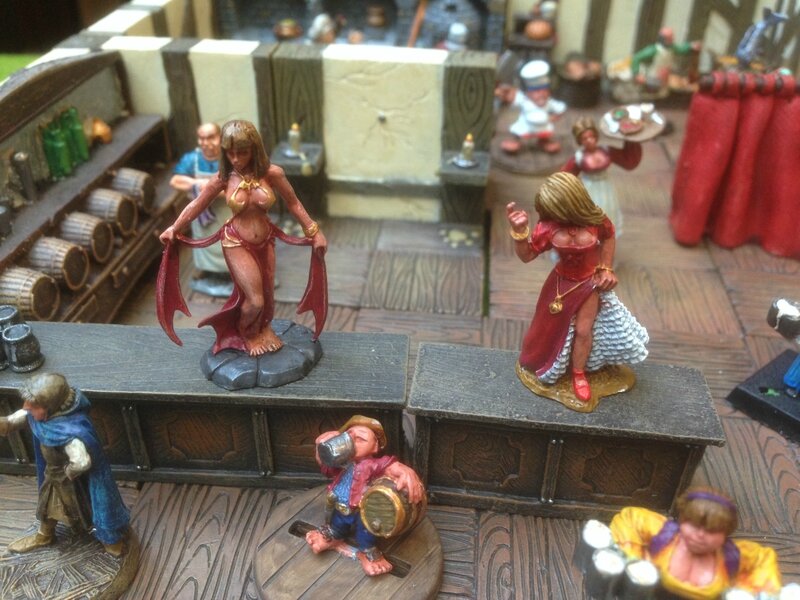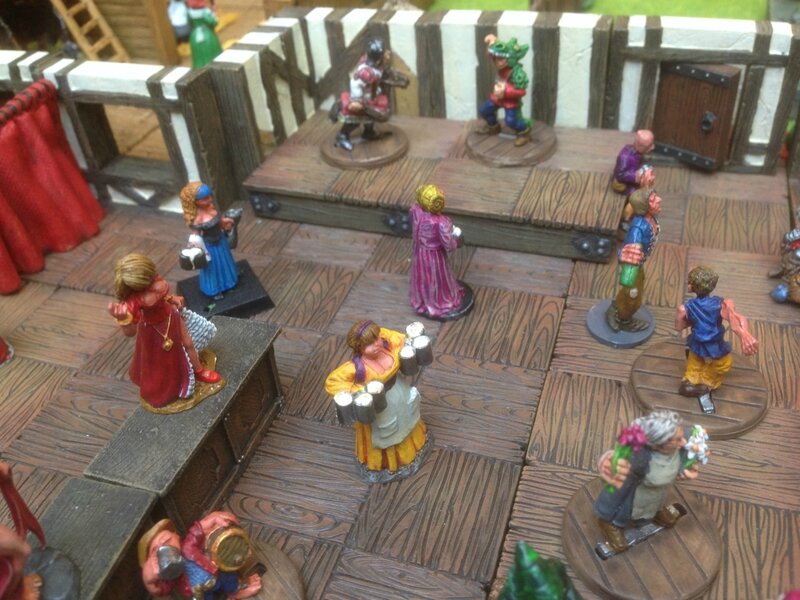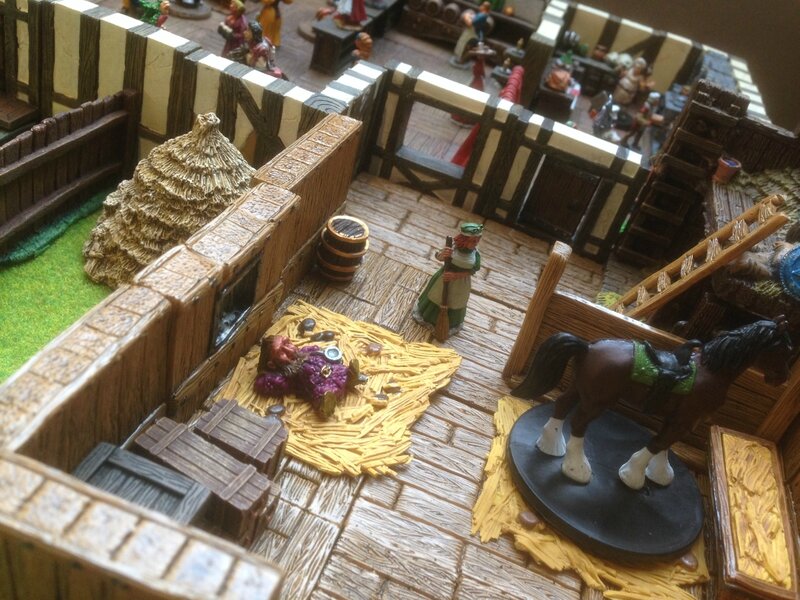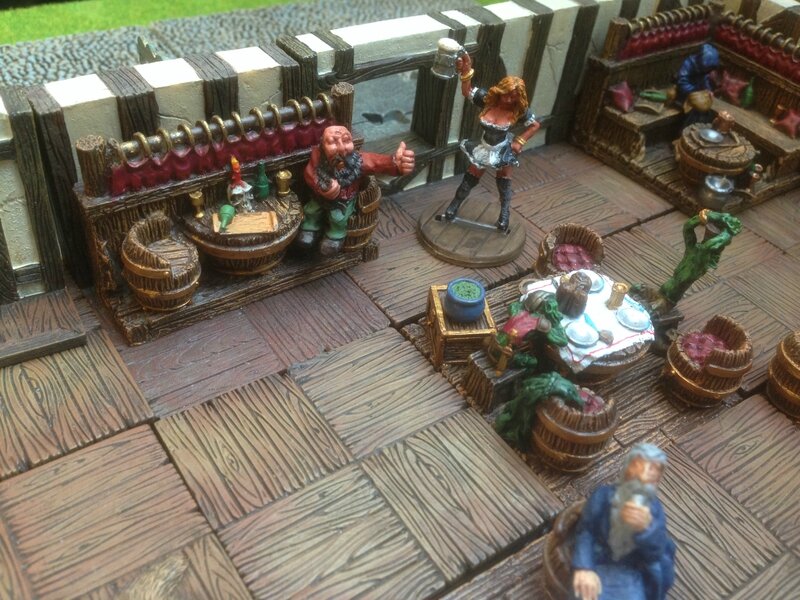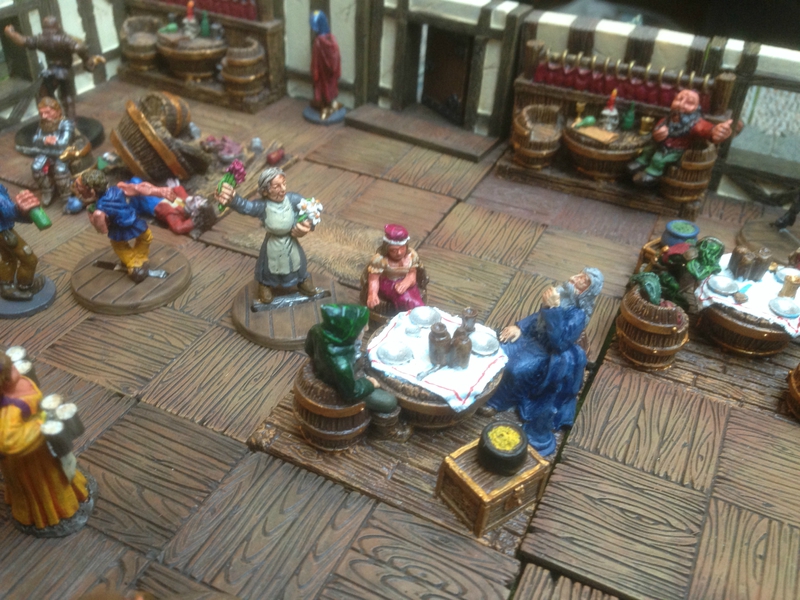 Voilà plusieurs années que j'avais envie de faire une taverne très fantasy mais avec une ambiance de beuverie très paillarde. Dans mon idée une taverne dans un univers médiéval fantastique devrait regrouper plein de races différentes : nains, elfes, hobbits, humain et même gobelins. Le tout avec un côté grosse beuverie avec des nénettes courtes vêtues... Donc, après avoir chiné, commandé, déniché plein de figurines en train depicoler, de roupiller et aussi plusieurs figurines assises, voici le résultat.
Si ça vous intéresse, je peux détailler les fournisseurs...